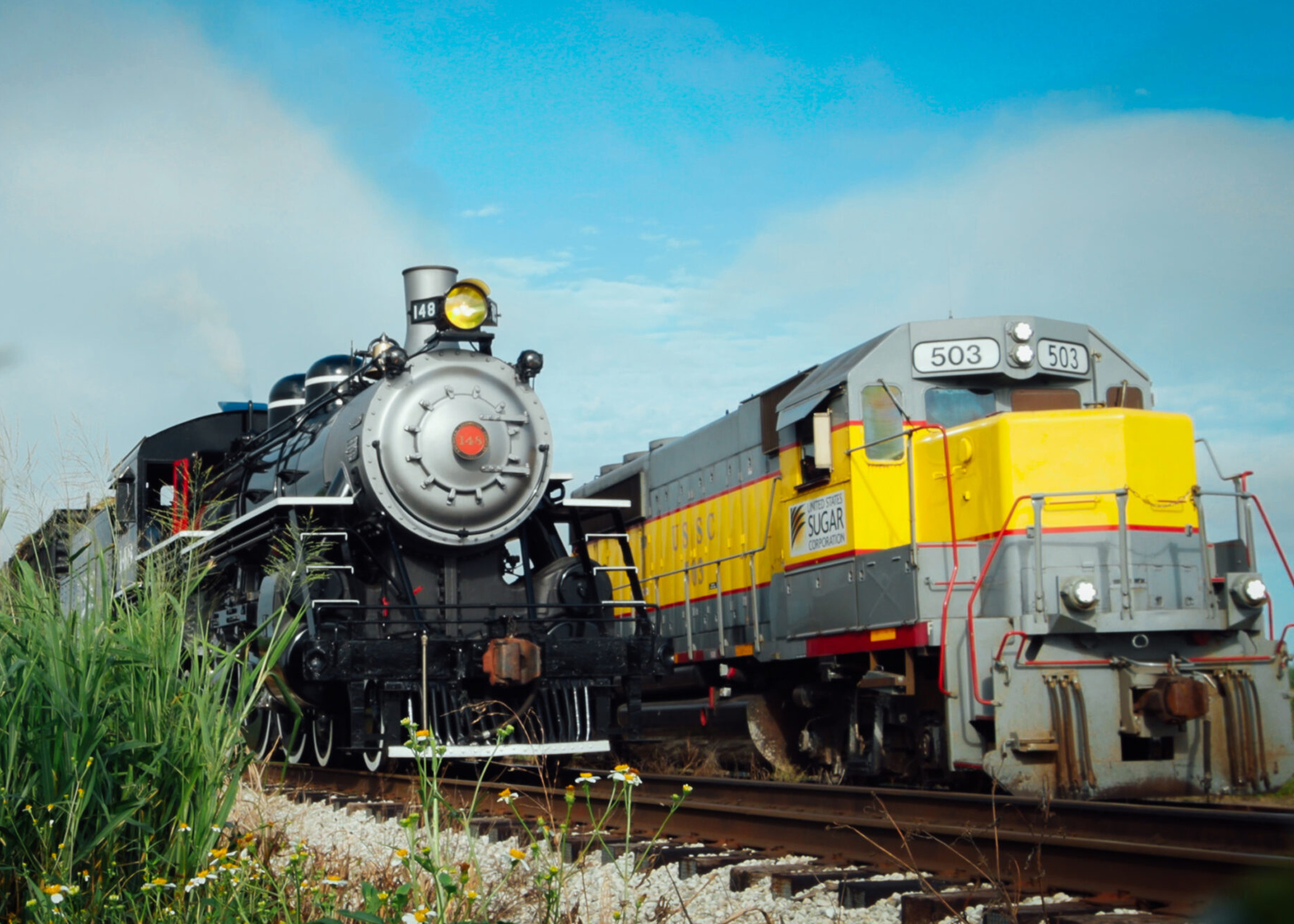 LAKE PLACID, FL – South Central Florida's newest attraction is expanding with a first-class passenger train excursion that will carry guests into the heart of U.S. Sugar's farming community.
Departing Lake Placid for Clewiston, Florida on Sunday, July 30th, the steam-powered southbound run will feature restored 1920s steam locomotive No. 148 on the southbound run. Amenities include light breakfast appetizers and a catered lunch. Guests can enjoy accommodations aboard historic Mid-Century passenger cars the train runs through orange groves, palm tree farms, and sugarcane fields.
Tickets start at $99.00. Sales begin on July 5th at 6:00 PM at sugarexpress.com. Click here to get notified when sales are underway.
"Since 2020, we've welcomed guests from around the world on the Sugar Express, and this excursion will be one of the best ways for passengers to experience the Glades communities and learn about our rich heritage of farming and feeding American families," said Scott Ogle, Superintendent of Sugar Express.

SCHEDULE
9:30 AM – Gates open
10:30 AM – Depart Lake Placid
12:30 PM – Arrive Clewiston
12:45 PM – Lunch & Layover
3:00 PM – Depart Clewiston
5:00 PM – Arrive Lake Placid
Advance reservations are necessary and space is limited.
During the layover, passengers will learn the history of U.S. Sugar's farming operations and how steam locomotive No. 148 originally helped harvest sugarcane nearly a century ago – a tradition that U.S. Sugar continues with modern diesel-electric locomotives over its 230,000 acres of land and 120 miles of railroad.