Steam Locomotive No. 1504
No. 1504 will operate in the Lake Okeechobee region as part of a regional railroad tourist attraction
An Atlantic Coast Line Legend
Atlantic Coast Line steam locomotive No. 1504 is a National Historic Mechanical Engineering Landmark. Built in 1919, the 1504 is century-old icon of first-class passenger rail travel in Florida at the turn of the 20th Century.
As part of the Sugar Express fleet, this classic locomotive will be completely restored to operating condition and join U.S. Sugar No. 148 in bringing the exciting sights and sounds of railroading to Glades Communities in South Central Florida.
Currently on display outdoors at the Prime F. Osborn III Convention Center in Jacksonville, No. 1504 will return to operation on her "home rails," as the Sugar Express route between Sebring and Clewiston was historically owned and operated by the Atlantic Coast Line Railroad.
As she is the sole surviving United States Railroad Administration designed light Pacific-type steam locomotive and largest remaining locomotive of its type from the Atlantic Coast Line, No. 1504 is an artifact worthy of preservation.
The acquisition, relocation and restoration of No. 1504 is made possible by U.S. Sugar, Sugar Express, the North Florida Chapter of the National Railroad Historical Society, Inc., and the City of Jacksonville, Florida. 1504 is undergoing restoration by FMW Solutions at a special facility in Chattanooga, and will be eventually returned and reassembled for testing and operation in Clewiston in the coming years.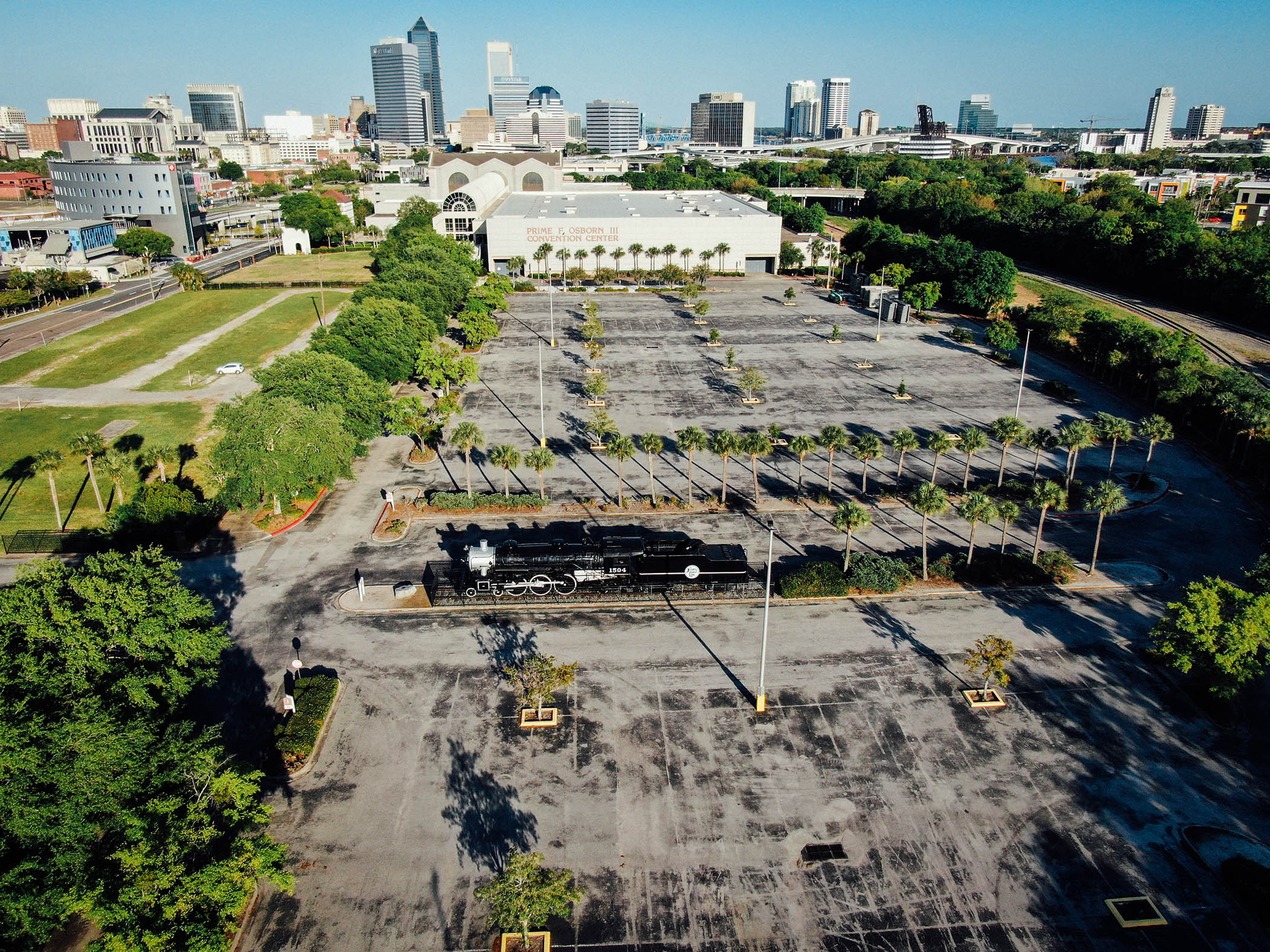 Prior to its merger with other railroads, the Atlantic Coast Line Railroad operated over 10,000 miles between New York, Virginia, and Florida. The railroad's passenger trains – popular for ferrying vacationing passengers to Florida's tropical climate – operated from the early 1900s to the late 1960s. Its steam-powered trains, named "Miamian," "Dixie Flyer" and "Florida Special" gave way to signature purple and aluminum diesel-powered passenger trains with names like "Champion."
When steam locomotives were being retired and scrapped by the railroad in favor of a modern diesel-electric fleet, its president Champ Davis personally selected No. 1504 for display at the railroad's headquarters in Jacksonville. In 1986, the locomotive was relocated to the Prime F. Osborn III Convention Center, where it was placed in honor of Osborn's contributions to civic life.
In 1990, owing to its preservation as one of two surviving United States Railroad Administration Pacific-type engines and its role in Atlantic Coast Line history, the locomotive was officially designated a National Historic Engineering Landmark.
In 2013, No. 1504 was given a complete cosmetic overhaul after enduring 60 years of exposure to the elements. At the time, sponsors Trains Magazine, in a partnership with CSX and the North Florida Chapter of the National Railway Historical Society, gladly offered its support to reverse the ravages of time – but also confided that No. 1504 would truly be saved when the call to service came once again.
Now, that call is echoing along the Florida coastline.