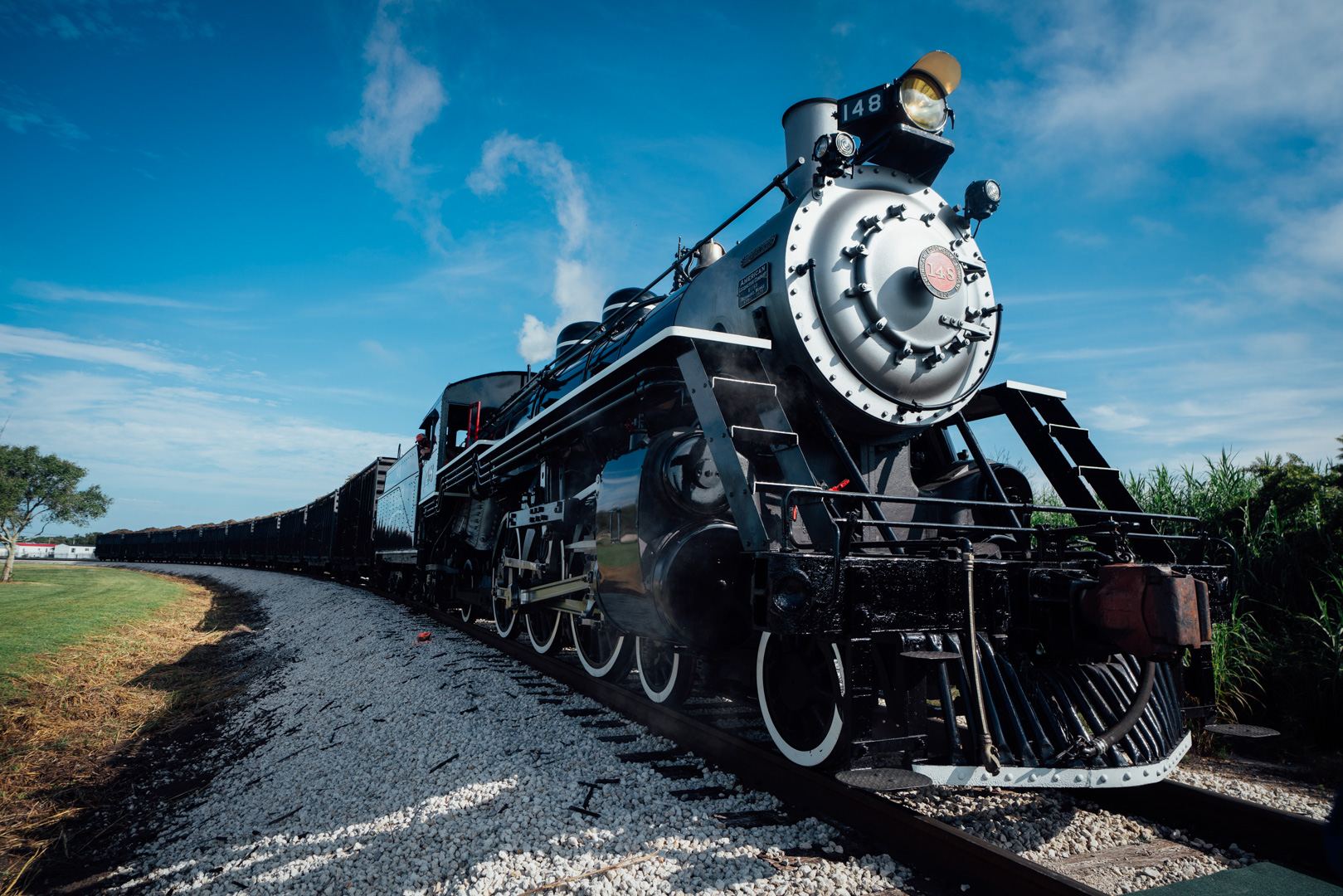 For the first time, South Central Florida's steam-powered excursion train will offer a series of special train rides during the Clewiston Sugar Festival, a celebration of the town's rich history of sugarcane farming featuring live music, food trucks, a car show, tractor displays, and more.
Featuring vintage passenger cars and Sugar Express steam locomotive no. 148, these trips will traverse local farmland on a spirited ride perfect for families and children.
"We're excited to bring an iconic piece of local railroad history to this year's Sugar Festival," stated Scott Ogle, Sugar Expres Superintendent. "The locomotive powering these passenger trains was once used to haul sugar cane in Clewiston, and now helps welcome thousands of visitors to the region."
On Friday, March 17th, the Sugar Express will operate between Clewiston and Moore Haven for the Moore Haven Meteor at 4:30 PM for a two-hour roundtrip. Tickets are $48.00 plus tax.
On Saturday, March 18th, the Sugarfest Special will operate hour-long trains departing at 9:00 AM, 10:30 AM, 12:00 PM, 1:30 PM, and 3:00 PM. Tickets are $16.00 plus tax and a limited number of walk-up tickets will be available.
All trains depart 900 W C Owen Ave, just south of the Sugar Festival grounds. Ticket sales begin available Wednesday, February 15th at sugarexpress.com. Space is limited but trips commonly sell out.
Due to its historic nature, Sugar Express is not ADA-accessible. Cars used on excursions feature steep steps, narrow hallways, and doorways, as well as small restrooms which can present challenges for guests with limited mobility. Please contact our ticket agent prior to purchasing for questions on accommodations.
About Sugar Express

Sugar Express is U.S. Sugar's public excursion railroad. Powered by a historic steam engine, Sugar Express welcomes passengers to experience South Florida's farming communities by rail. The excursion train experience helps educate passengers on modern-day, sustainable farming practices while also providing passenger service to exciting destinations near U.S. Sugar's short rail line throughout South Florida. To date, Sugar Express has welcomed riders from throughout Florida and from 35 states since its restoration in 2020.